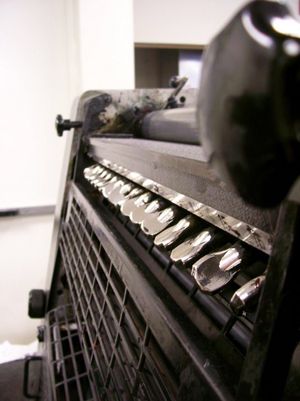 Current Openings
PRESS OPERATOR

We have an immediate opening for an experienced offset press operator. This is a first shift position. You must be driven to produce quality work and have strong mechanical and troubleshooting abilities.

Requirements
• Minimum 4+ years producing quality work on a 4-color Heidelberg GTO
• Able to read and understand written instructions
• Strong mechanical and troubleshooting skills
• Ability to perform maintenance and repairs on equipment
• Must be safety conscious

Equipment
• 4-color Heidelberg GTO 20"
• 2-color Sakurai, 28" perfector
• 2-color Ryobi 3302

We offer competitive wages and benefits.